I am back with the
Craft & Create with Cricut Challenge
to bring you a Cactus Key chain made with faux leather. Each month we will bring you a different themed craft using the Cricut, so make sure you subscribe to my email so you don't miss any of these crafts!
With my son getting a car recently (whoo hoo!) I have a spare set of keys hanging around, so I thought I would make a cute key chain for them using faux leather.
This post contains affiliate links for your convenience, which means I receive a small financial compensation if you make a purchase using this link. You can read more about affiliate links here.
Supplies Needed for Faux Leather Keychain:
Cricut Explore Air (or similar machine)
Cricut Faux Leather
Strong Grip Cutting Mat
Cactus Keychain Design
Tacky Glue
Wooden Bead
Twine
Keyring
Start by opening Cricut Design Space and search for a cactus design or
You can use my free project in Design Space, found here.
I added a hole at the top of each cactus design and flipped one so they match up when you glue the pieces together. Select Custom on the machine and select "Cricut faux leather" when prompted to choose the material in Design Space. I use a strong grip mat for faux leather so it does not move around and also flip the material upside down to keep the fuzzies from sticking to the mat.
Once the cut is complete, pull the excess leather away. If you are paying attention, you notice that both of the cactuses below are facing the same direction. I realized after my cut that I needed to flip one of them. It is fixed in my Project, so all you have to do it Make It!
I used Tacky Glue to attach the two pieces together. While it's drying, cut a piece of twine to length, double it and loop it through the key ring. Make one knot, add the wooden bead, then secure with another knot below. Thread both ends of twine through the hole in the top of the cactus and knot it to finish it off.
Easy peasy! I made this keychain in less than 30 minutes, including the dry time for the glue. You can also use this pattern to make a pair of earrings, if you size it down a bit!
Now head over and check out what my friends made with their Cricut machines by clicking on the links below, then comment with your favorite!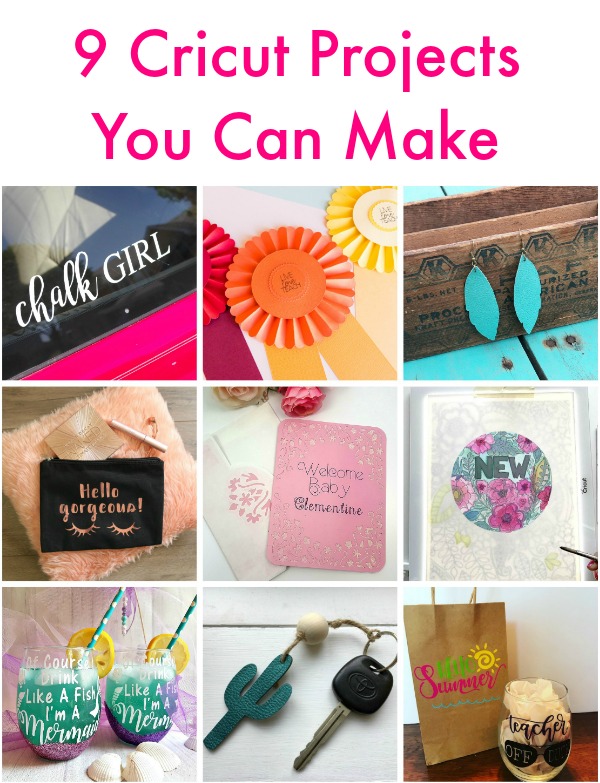 Disclosure: I am part of the Cricut Blogger Program and may receive supplies to complete my projects, but all thoughts are 100% my own. I love my Cricut and am excited to share my projects with you!